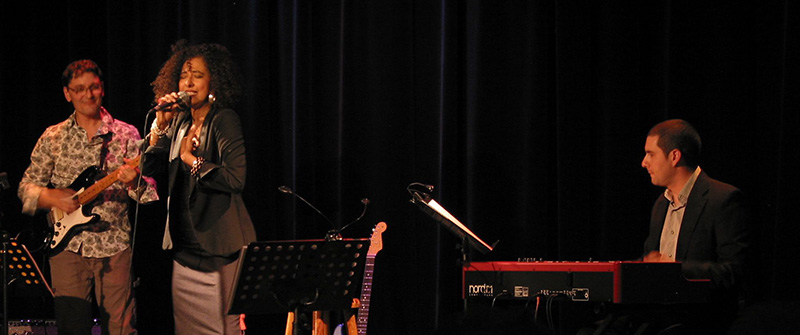 Carried by Marc Campo's incisive guitar riffs and enveloped by the velvety sound of Lionel Dandine's organ, both counting among the greatest players of the National Jazz scene, Mariannick Saint-Ceran covers Nina Simone's artistic legacy, breathing life into the Diva's freedom of Blues.
 
Among the titles in the program: Old Jim Crow, Four Women, My Babe Just Cares, I Loves You Porgy, I Wish I Knew How It Would Feel To Be Free, Feeling Good...
Nina Simone (or Eunice Kathleen Waymon, her real name), not only a pianist and a singer but also a Diva of Jazz and Soul Music, marked the last century through her unforgettable musical renditions and her commitment in the fight for civil rights. She often openly addressed racial inequalities while performing on stage, at a time when those were prevalent in the United States. Several of her songs even ended up being boycotted and were banned from many radios in certain states.
 
We remember her as the immensely talented musician she was, but also as a leading figure of the women's movement and of the defense of black people' rights. She is considered one of the 20th century's greatest artists and biggest influencer of the Great Black Music.