Rive Gauche project
(French jazz songs)

Lionel Dandine the piano
Sam Favreau bass,
Cedrick Bec on drums,
and Gerard Murphy sax.
 
Paris liberated, the young generation goes wild with excitement! Cabarets are overflowing. Onlookers, intellectuals, artists… they all gather up on the "Rive Gauche", the left bank of the Seine. The neighborhood of Saint-Germain-des-Prés becomes a mecca for Parisian intellectual and cultural life and existentialism arises between the narrow walls of the "basements" and first meets with the American Jazz.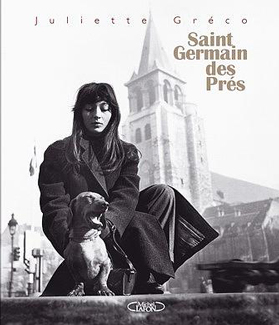 One listens to Be-Bop and falls in love with new artists like Juliette Greco, Boris Vian, Mouloudji...
Year after year, a tradition of French poetic literature music will grow in taverns where are acclaimed such artists as Georges Brassens, Léo Ferré, Charles Aznavour, Serge Gainsbourg, Jean Ferrat, Claude Nougaro, Barbara, Jacques Brel, Charles Trenet Edith Piaf, Juliette Greco and Yves Montand.
All these great performers left beautiful songs behind, which still reach out to modern generations.
 
The musicians of the group united under the "Rive Gauche" project, treat the audience with a set of "jazzified" covers of those timeless standards.
 

Listen some excerpts on SoundCloud:
https://soundcloud.com/marierivegauche